DJ Andy is originally a British DJ of 10+ years playing music in themed bars and clubs across the south of England, on board P&O cruise ships, and now here in British Columbia, Canada.
His music versatility allows him to cover music from 70s to now, however his preference is Pop remixes, EDM, and old school RnB. He also has guilty pleasures for Country, Reggae/Afrobeats and Soca.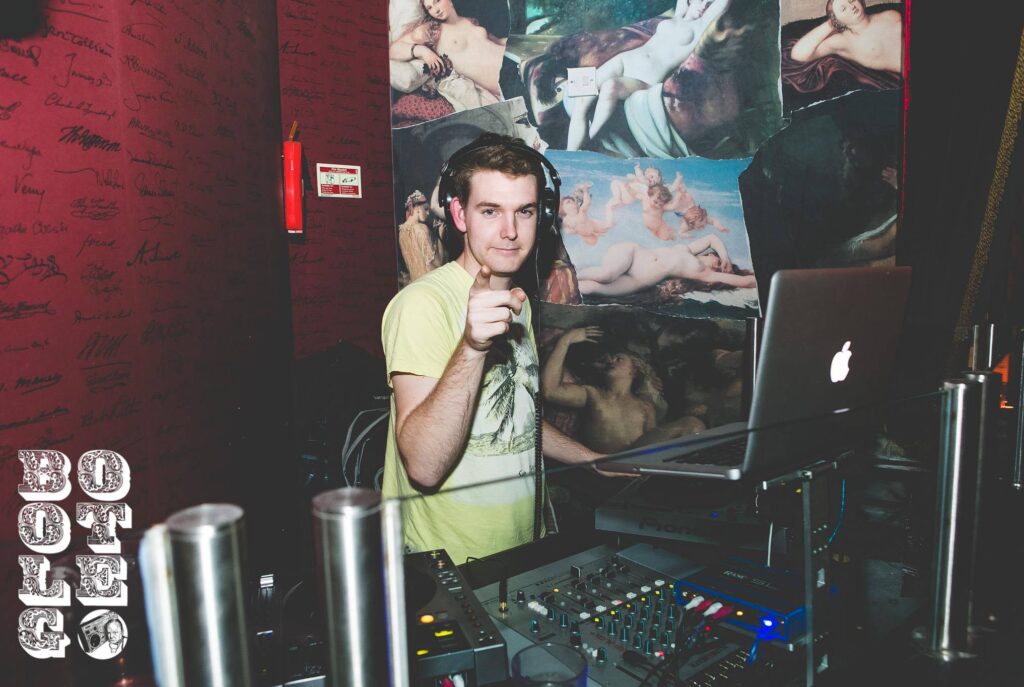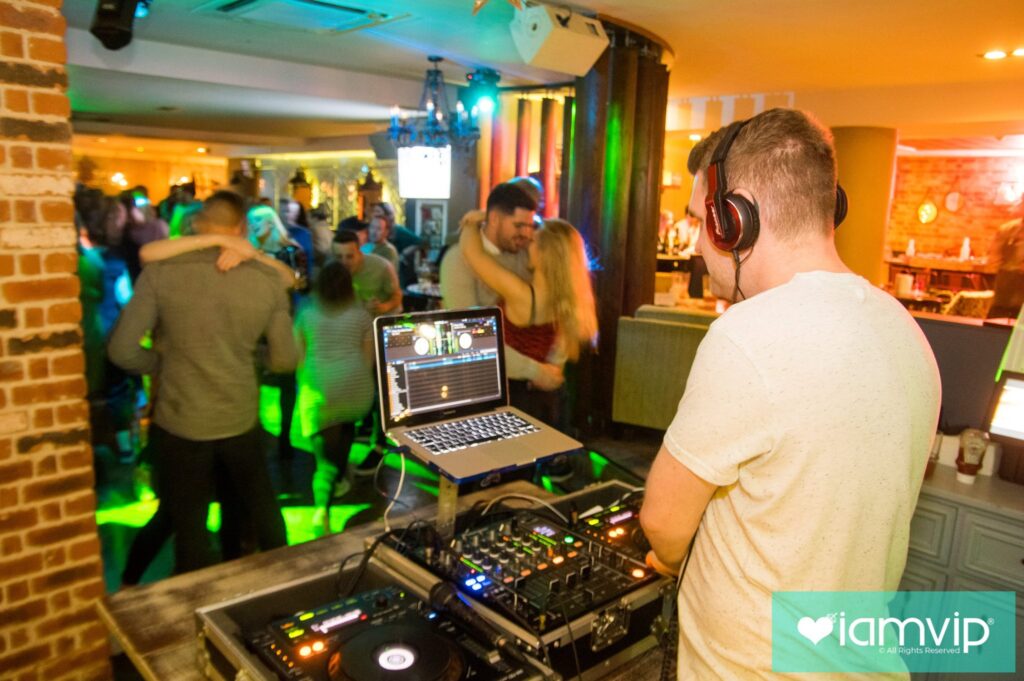 Event Hire
DJ Andy can provide entertainment at events such as:
Festivals
Student events – proms, graduation parties
Night club nights
Charity events
Summer outdoor entertainment
Birthdays and other family social events
Corporate events
Weddings
DJ Andy is also available to provide entertainment at your wedding event. This can be just the evening, or if you need that little extra during the day too.
All wedding event hire comes with a consultation to discuss your requirements, and can be integrated in with any plans that your wedding planners have too.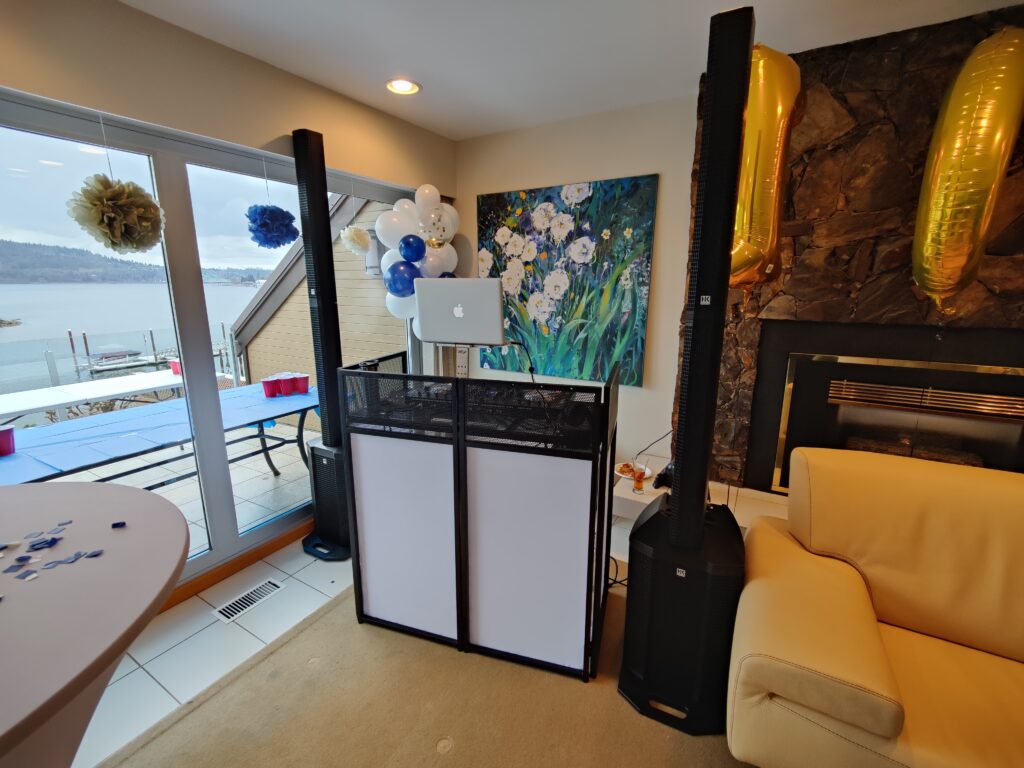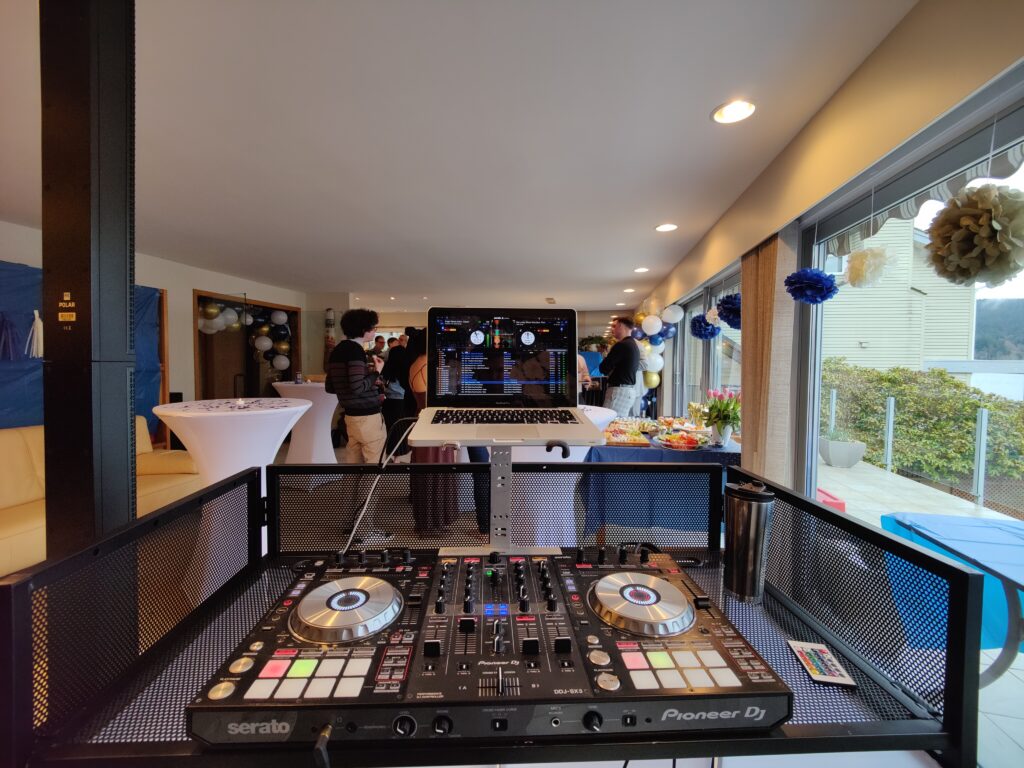 Current clients
DJ Andy is currently out and about in the lower mainland spinning at the following locations, with more events to come.
Several times a month you can find him in the main bar at Smiths Irish Pub in Gastown, a fantastic location owned and ran by IRL Group.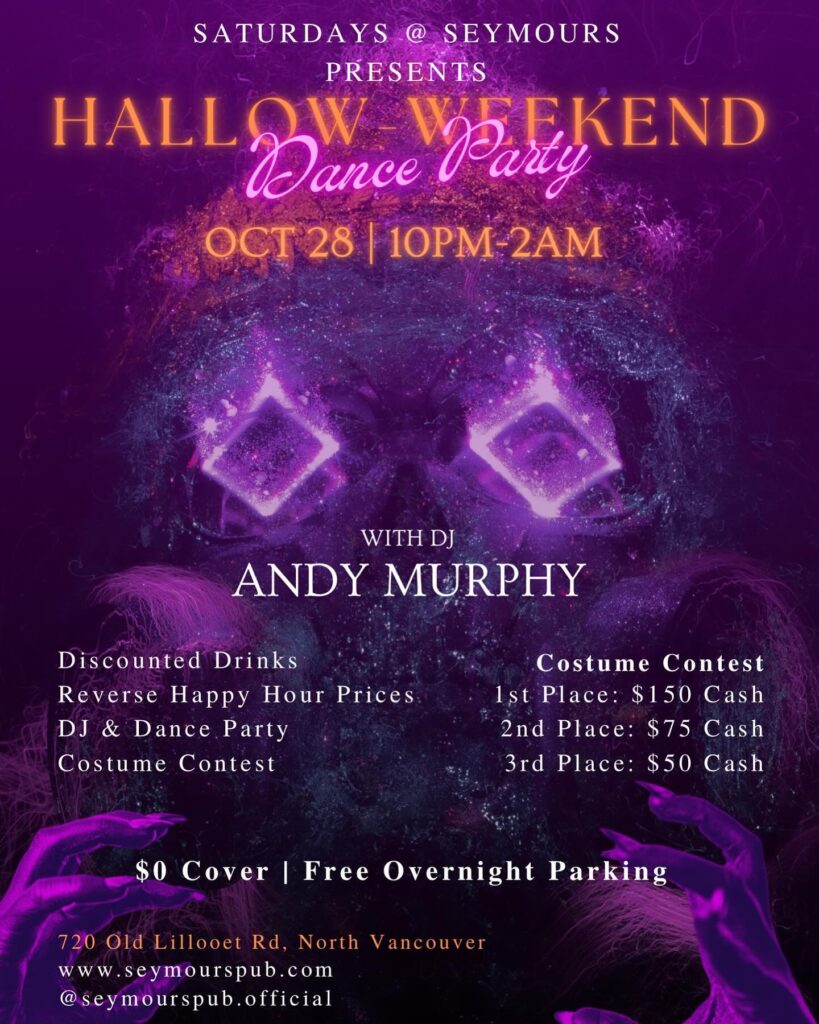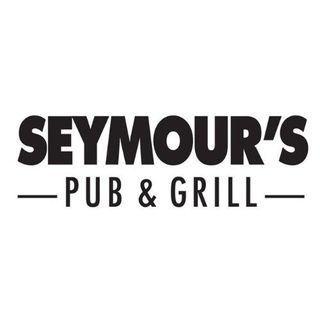 Previous Clients
Fintel Connect
In December 2022, DJ Andy was pleased to be able to DJ along side local musician Éamonn Mac Hale for the Fintel Connect Christmas party at the The Vancouver Club hotel. A great night was had by all.
He'll be returning in December 2023 for another Christmas party.
Odihi
In July 2022 and July 2023 DJ Andy worked with a great roster of other performers at a new festival, one which is for an incredible cause that will bring people of all ages, race and culture together in one place. On Your Block Festival – An event by the amazing Odihi Foundation.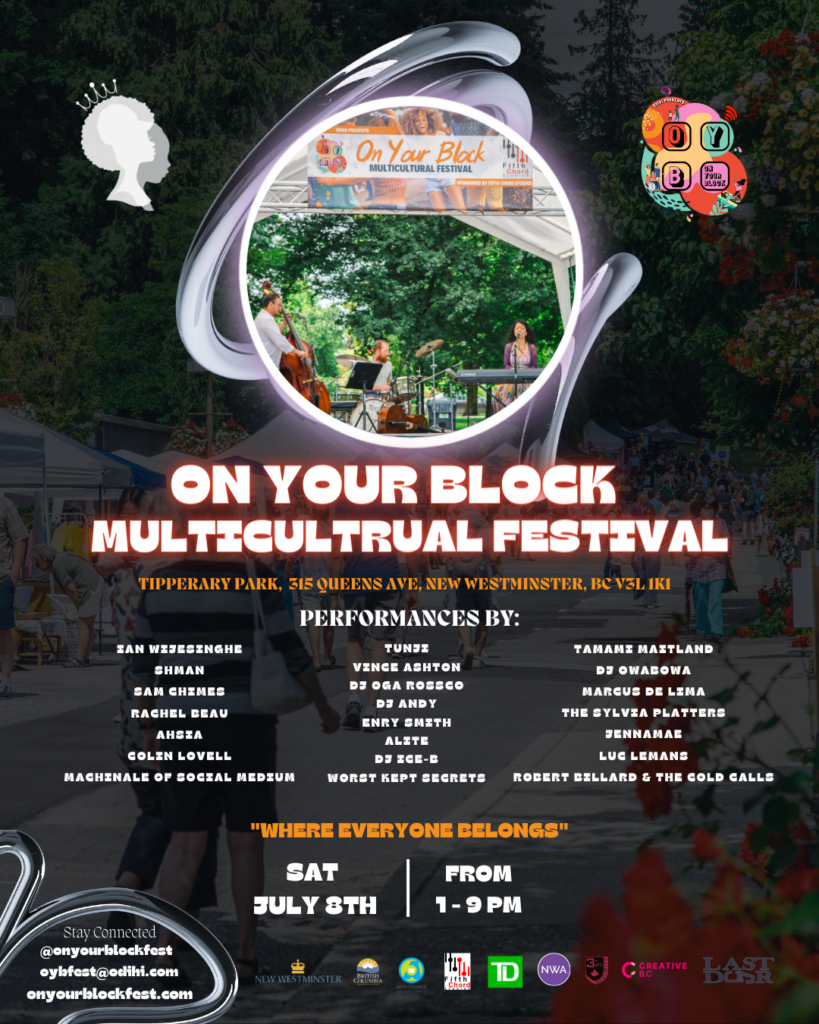 Odihi's mission is to equip BIPOC females with the tools to become confident, self-motivated, innovators, and change-makers. Through leadership training, mentorships, coaching, and social impact.
Odihi believe education should be freely accessible to all, but we know this is not the reality for everyone. Hence Odihi exists to bridge the gap for BIPOC girls and women, ensuring they are able to access the educational resources they need to unleash their own greatness.
Visit Odihi.com to find out more about this amazing charity.